You are here9/4 - Artwalk - Richmond, VA with Joe Kopasek and Chris Bulla
9/4 - Artwalk - Richmond, VA with Joe Kopasek and Chris Bulla
---
TURNSTYLE on the ARTWALK: SEPTEMBER EDITION
Friday, September 4th
7pm - 11pm
The Encore: Art in the boutique from JADE 2
Graffiti inspired canvas paintings. Super fly & for sale.
with musical breakbeat selectors on the sidewalk: ALL VINYL SETS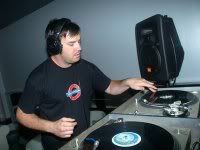 JOE KOPASEK
(joekopasek.com / BuzzLife / MD)
all things breakbeat! Joe has been throwing it down behind the decks for years & always plays fun breaks. Don't miss this!
Check out a mix:
http://joekopasek.com/audio/download/9/Bells.mp3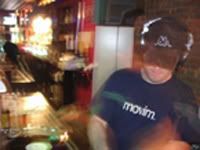 Chris Bulla
(Modern Music/ DC /San Fransico)
The man behind Bmore's Modern Music record store! Now residing in San Fran..Chris will be rocking out the sidewalk in Richmond. Holler!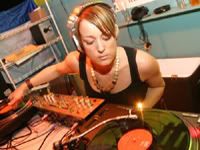 JOANNA O.
(Turnstyle / EvolveVA.com / 97.3FM / VA)
Joanna will be rocking out the breaks with an opening set, straight up on the sidewalk. She is a Richmond favorite behind the decks. Be there.
Check out a mix:
http://mp3.evolveva.com/joanna/joannao_11222008.mp3
ALL AGES
FREE EVENT
7pm - 11pm
*Storewide 20% off sale at Turnstyle all weekend for music, fashion & art*


Turnstyle
102 West Broad Street
Richmond, VA 23220
www.turnstyleonline.com
www.firstfridaysrichmond.com
www.evolveva.com
Date:
Fri, 2009-09-04

19:00

-

23:15